Ipoh Tourism Board Official Website

Seach About The Ipoh Now !!!!
---

Copyright 2013 www.ipoh-city.com All Rights Reserved.
webmaster@ipoh-city.com

Designed by JJ NETWORK
Usage website states your compliance of our Terms & Conditions and Privacy Policy.
For best view use 1024 x 768 resolution; MSIE v.8 or Firefox 3.5+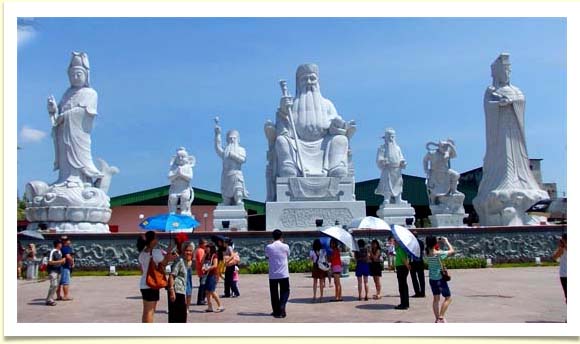 Tua Pek Kong Temple
The more than 100-year-old Tua Pek Kong Temple at Pasir Panjang near here has become a popular tourist attraction in the Manjung district. This temple is an attraction site in Lumut, Malaysia. It is famous for the gigantic God statues and the blessings. Many who went there to pray had won lottery. That is also the reason how it can change from a small temple into an attraction site. It is because Chinese believe that when you strike a jackpot, you have to donate part of it as charity. So, you can imagine how many donation it has received from these people, in order to turn it into such a beautiful place with so many giant statues.

The main attraction drawing crowds of local and out-of-town visitors are 98 statues of deities and animals from the Chinese lunar calendar on the well-landscaped three-hectare compound. There are also 11 statues measuring between 2.1m and 14.6m in height on a broad-based, two-metre high classical facade facing the sea.
Taking centre stage is the gigantic Da Bo Gong statue, along with statues of Jiu Tian Xuan Nu, Yu Nu, Guan Yin Niang Niang, Jin Tong, Wu Guan, Wen Guan, Qian Li Yan, Ma Zu, Shun Feng Er and Hu Ye.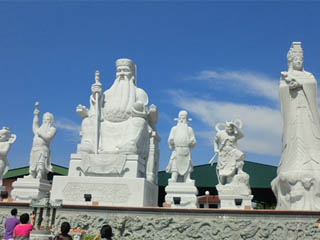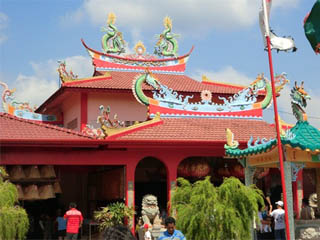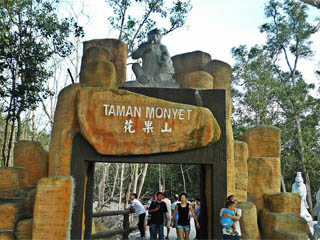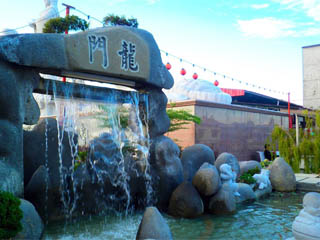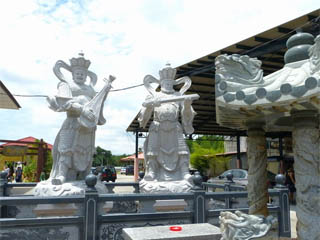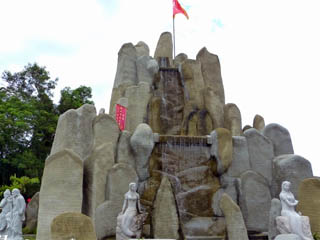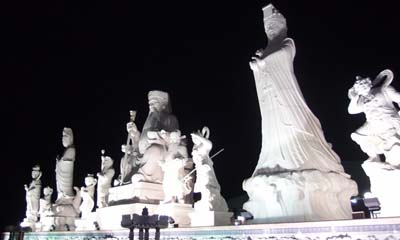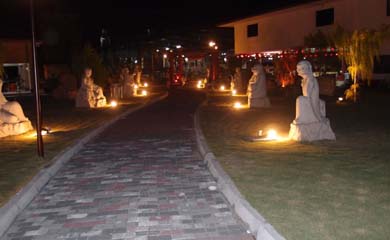 ---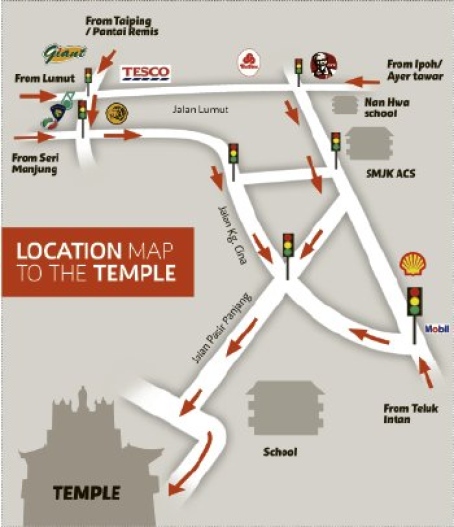 Address: Jalan Pasir Panjang, Kampung Pasir Panjang Laut, 32000 Sitiawan, Perak, Malaysia.

Contact no:
019-5570599 (Mr. Tan)
016-5551216 (Mr. Tan)
016-5208916 (Mr. Koh)
Tua Pek Kong Temple Location Map