Ipoh Tourism Board Official Website

Seach About The Ipoh Now !!!!
---
---

Copyright 2013 www.ipoh-city.com All Rights Reserved.
webmaster@ipoh-city.com

Designed by JJ NETWORK
Usage website states your compliance of our Terms & Conditions and Privacy Policy.
For best view use 1024 x 768 resolution; MSIE v.8 or Firefox 3.5+


The origins of horse racing in Perak can be traced back to 1886 when the first horse race meeting was held in Taiping, then the state capital and oldest town in the country. In 1964, the Perak Turf Club decided to demolish and rebuild its premises and facilities. The present Grandstand, which was designed by a team of Australian architects and constructed in 1967, was officially opened by His Royal Highness, the Sultan of Perak on 1st February, 1971.

To this day, the Grandstand remains as one of the iconic buildings in the city of Ipoh and is a favourite stop for tourists and photography buffs. Its unique design lies in its twin 180-foot high towers overlooking the race tracks and fronting the Winning Post. Visiting groups from schools, religious organizations and members of the public are also welcome to avail themselves of the facilities at the PRTC Equestrian Club by signing up for riding lessons at a fee, or for their younger children, pony and carriage rides.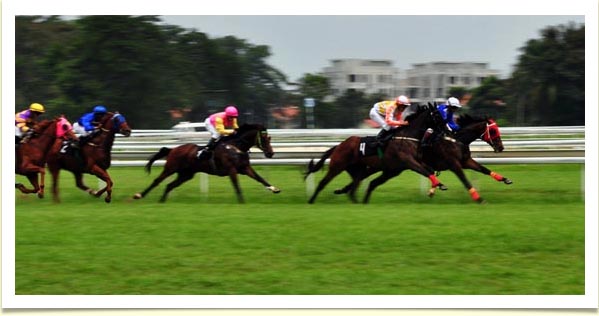 Perak Turf Club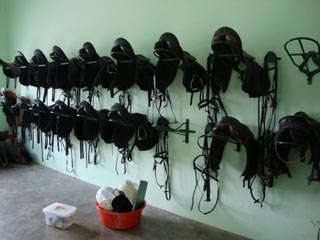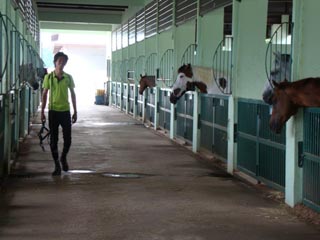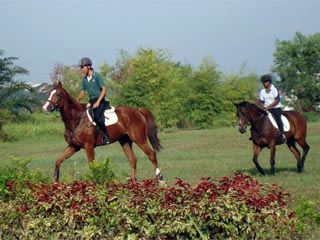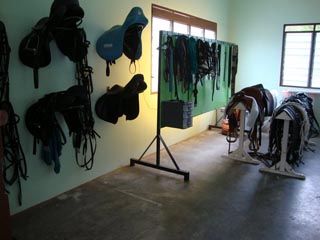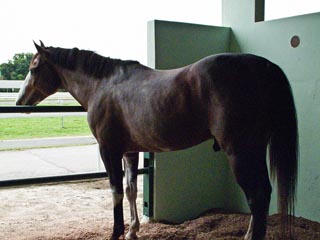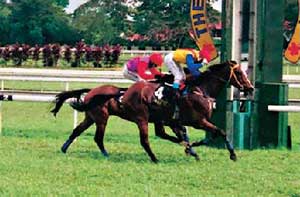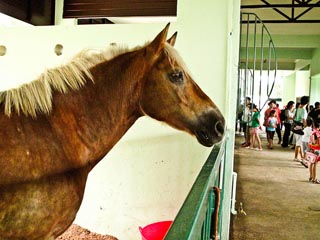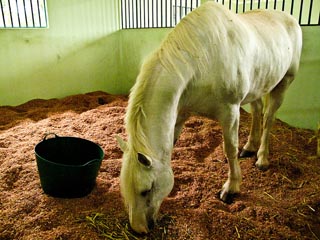 *All packages have a total of 8 lessons
*All packages that are not completed within 3 months will be automatically forfeited.
*Ordinary Members of PRTC/Spouse/Children will enjoy a 20% discount on lesson packages only.
*Lockers are provided for your convenience at RM50.00 per month or RM 5.00 daily.
* 6% sales tax is included in the fees.

Hiring of horse and carriage are available
For more information, please call 05-253-9006
---
Operation Hours
Monday - Friday: 8:00 am - 4:30 pm
Saturday: 8:30 am - 12:30 pm

Admission Fee :
Admission


Perak Turf Club
Racecourse, Jalan Raja Di Hilir [Jalan Tambun] 30350, Ipoh.

Tel: +605-254-8084 / 254-0505
Fax: +605-253-6877 / 255-0732

Website: www.perakturfclub.my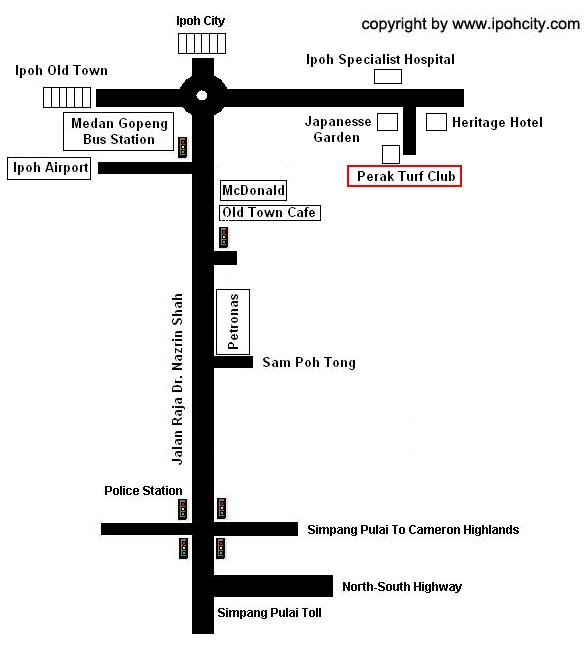 Perak Turf Club Location Map