Ipoh Tourism Board Official Website

Seach About The Ipoh Now !!!!
---

Copyright 2013 www.ipoh-city.com All Rights Reserved.
webmaster@ipoh-city.com

Designed by JJ NETWORK
Usage website states your compliance of our Terms & Conditions and Privacy Policy.
For best view use 1024 x 768 resolution; MSIE v.8 or Firefox 3.5+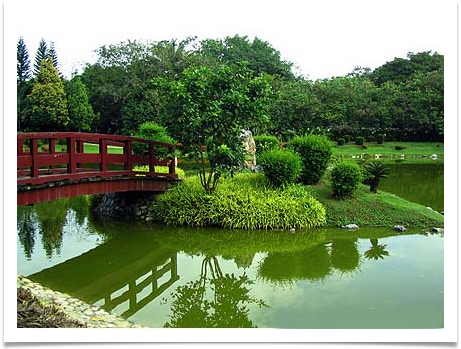 Japanese Garden
Japanese Garden, or "Taman Jepun" in Malay language is a quaint, serene garden situated on Tambun Road (Jalan Raja Di Hilir) in Ipoh. Established in the early 1960s, the park is a popular site for couples and those wanting to take wedding photographs. Japanese Garden just next to the Perak Turf club in Ipoh, is a quaint garden landscaped with tropical flowers,plants and trees including the quintessential Japanese bonsai plant and pond.

This public park recreates the aesthetics of a Japanese garden. A small Japanese house, a koi pond and a wooden bridge across a stream are some of the elements. The grounds are lush with a variety of beautiful tropical flowers, plants and trees. An idiosyncratic attraction is the colourful solar-powered floral clock on a slope, which was imported from Holland.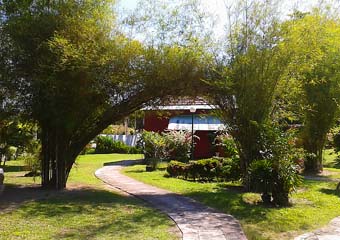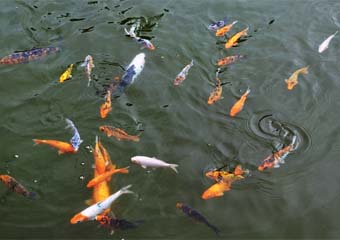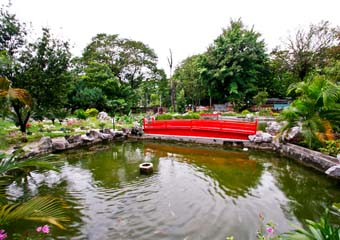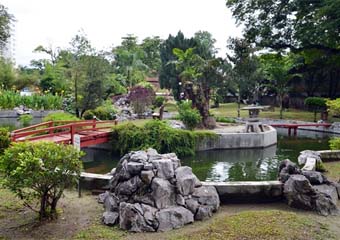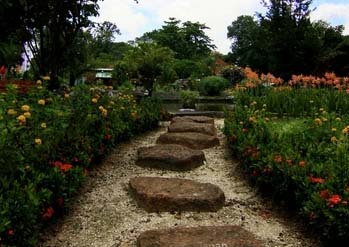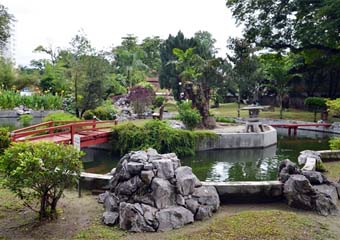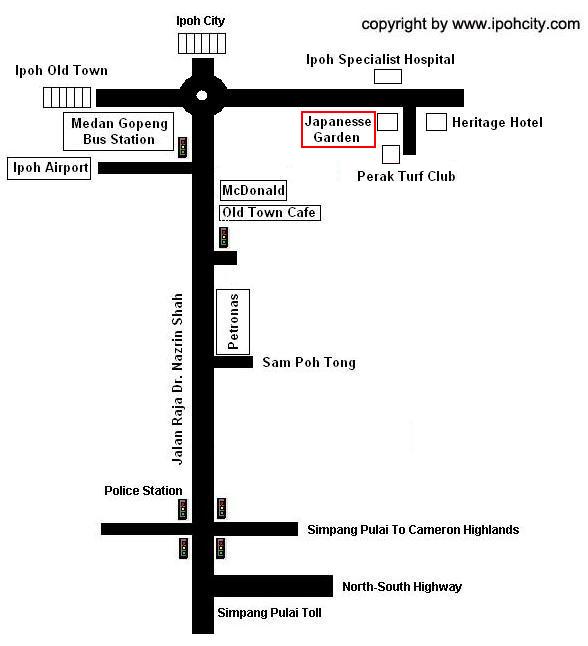 ---
Japanese Garden Location Map
Operating hours:
The gardens opens from 5pm to 9:30pm on weekdays and from 9am to 9:30pm on weekends.

Addresse:
Jalan Raja Di Hilir, 30350 Ipoh,
Perak, Malaysia.