Ipoh Tourism Board Official Website

Seach About The Ipoh Now !!!!

Copyright 2013 www.ipoh-city.com All Rights Reserved.
webmaster@ipoh-city.com

Designed by JJ NETWORK
Usage website states your compliance of our Terms & Conditions and Privacy Policy.
For best view use 1024 x 768 resolution; MSIE v.8 or Firefox 3.5+


---
As heritage houses go in the heart of old town Ipoh, the Hakka Miners' clubhouse Han Chin Pet Soo is one of the more prominent ones and has been a source of curiosity amongst the locals who never got to enter it. It provides an insight into the shadowy goings-on at the tin miners' club where prostitution, gambling, opium smoking and triad activities were carried out behind the elegant facade of the club. The exhibition also tells the story of the Hakka people and gives an explanation of the tin mining industry.

This is a one-off chance to step back in time, the four evils which tempted and tormented Hakka tin miners, both rich and poor, were Opium, Gambling, Prostitution and the Triads. These are explained in some detail in the museum. A unique exhibition this is suitable for all races and religions which provides a great insight to the early history of the Chinese in Ipoh. On the third level, there are reconstructed rooms from the 1930s and 1960s era and a showcase of the migration of the Hakka community from China.
---
To Make a Reservation
Appointments may be made, up to 30 days ahead, ONLY via this website and the maximum number of guests at any one time is 50 on the grounds of comfort and safety.


To Make a Reservation Here


Open Time :
Daily from Tuesday to Sunday (closed every Monday).

Museum Tours:
9.30 am, 11.30 am, and 2.30 pm Tuesday to Friday
9.30 am, 11'30 am, 1.30 pm and 3.30 pm Saturday and Sunday

Address :
No. 3, Jalan Bijeh Timah (Treacher Street), 30100 Ipoh, Perak

GPS: N 4.596273, E 101.079105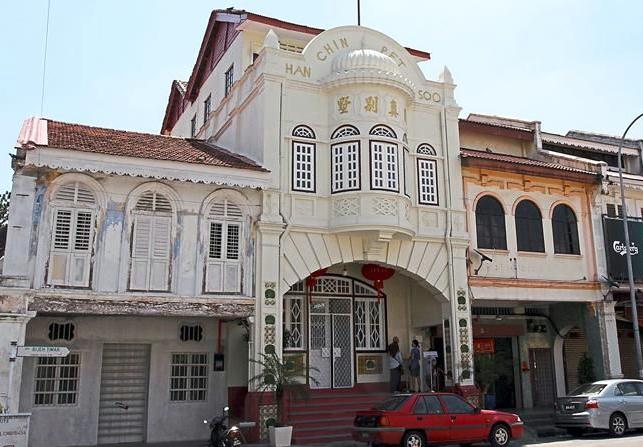 Han Chin Pet Soo
History Museum