Ipoh Tourism Board Official Website

Seach About The Ipoh Now !!!!
---

Copyright 2013 www.ipoh-city.com All Rights Reserved.
webmaster@ipoh-city.com

Designed by JJ NETWORK
Usage website states your compliance of our Terms & Conditions and Privacy Policy.
For best view use 1024 x 768 resolution; MSIE v.8 or Firefox 3.5+



Gaharu Tea Valley Gopeng (GTVG) was set up some 20 years ago, covering 300 acres of elevated grounds and at one time, there are approximately 200,000 Gaharu trees. At that point 90% of the produce was to meet demands from global markets primarily Middle East, China, Japan, Taiwan and Korea.

According to travel logs, the species that is grown at Gaharu Tea Valley Gopeng was adapted from Japan and brought over to Malaysia by Gaharu Technologies Sdn Bhd enabling the company to harvest a significant amount of resin from the trees within six to ten years of their growth. At GTVG, tourists are able to enjoy expansive view of the Agarwood trees being grown in the area, apart from breathing in the fresh air.

Guests of GVTG will also be brought to the 20-year-old mother tree, which seeds have been used to populate the plantation, located at the valley's highest point, surrounded by splendid panoramic views. Tourists will be given a tour to the vast tea valley including a 20 year old giant Gaharu tree, which tourists are encouraged to hug the tree for luck.

The Gaharu tree or (also known as wood of the Gods) is well known for its medicinal value since ancient times, including its tea, incense and perfumery products. Tourists will soon be taken to a spot that is currently under construction, where the one tall tress surrounded by a white tree will reside.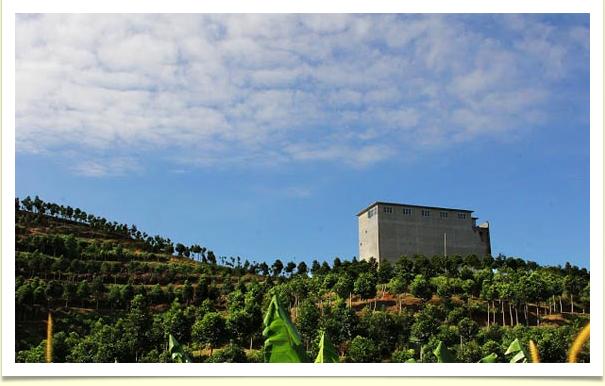 Gaharu Tea Valley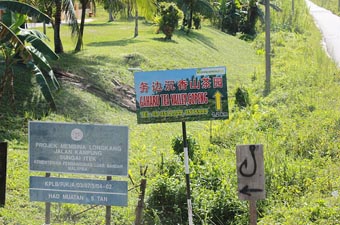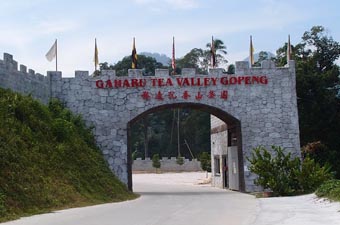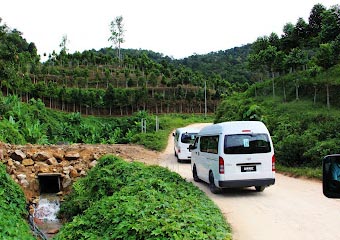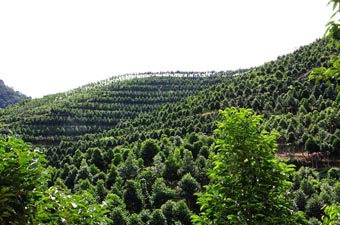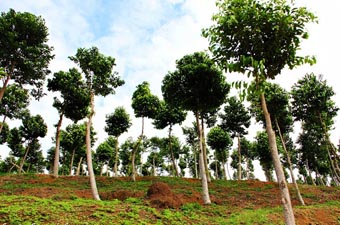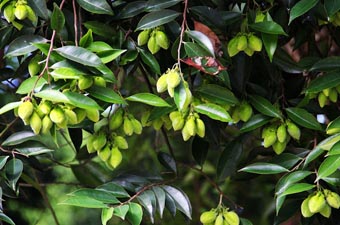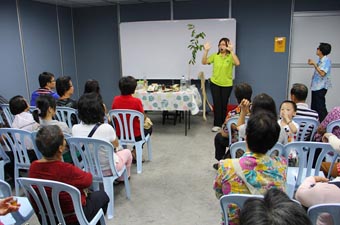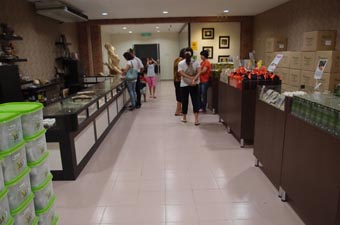 Trip around the Gaharu Tea Valley. Pay Rm10.00 for 45 minutes tour.

Opening Hours: Daily 9:00AM to 6:00PM

Address:
Gaharu Tea Valley
Lot 9840, Mukim Sg.Teja
31600 Gopeng, Perak
Malaysia

Tel : 05-3511 999
Fax : 05-3511 996
Website: www.gaharu.com.my
Email : info@gaharu.com.my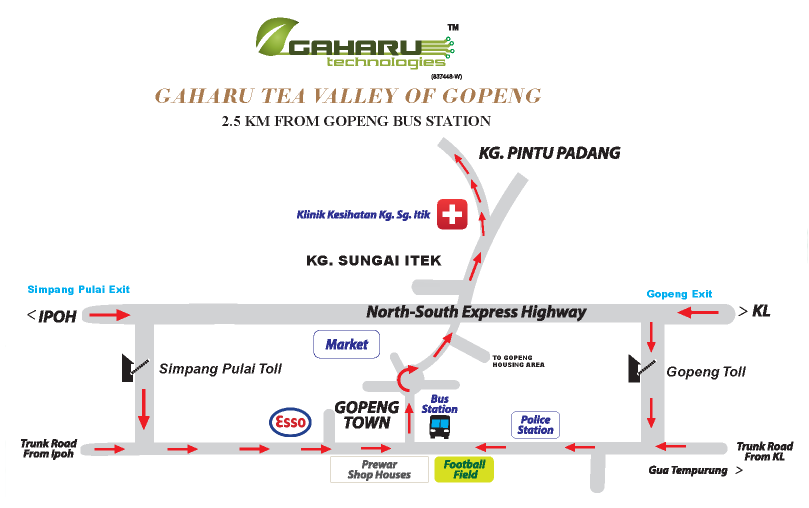 ---